Supporting Children's Mental Health
'Mental Health' is a prominent feature in discussions in organisations across the country.  This is especially true when it comes to schools and agencies working with children.  But how do we convert these conversations into action?  How do we make the shift from 'trendy', short term and isolated interventions to real change for our children and adolescents?
YoungMinds is an organisation campaigning government for just this and have found that:
'The number of young people referred for emergency mental health services has reached a record high, according to the NHS data
Over a third [of children] didn't feel supported by their GP when they tried to access mental health support
Over 40% [of children] waited over a month for mental health support after seeking it
Almost 1 in 10 were turned away when they tried to get support'
13,887 young people aged under 25 completed YoungMinds' survey between 13 June 2022 and 07 July 2022. This sample was self-selecting and is not nationally representative. The responses were shared anonymously with the Government as part of its call for evidence for the ten-year Mental Health Plan.'
Nurture Learning are supporting YoungMinds in campaigning government for:
1. Access to help early on.
2. Support in schools.
Urgent funding, so schools can put in place mental health support for their students in the wake of the pandemic.
The more supportive schools are of mental health, the more young people will thrive.
3. NHS services that meet demand, making it easier and quicker to access treatment, before you reach crisis.
Nurture Learning is joining the campaign and are calling for our community to do the same.
We are calling on our awesome community to support the 'Call to End the Wait' for our children here.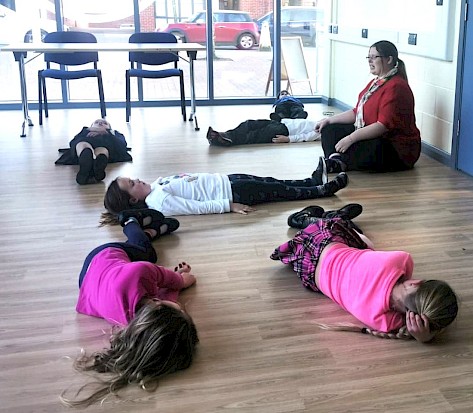 ---
---
What else can we do?
Nurture Learning advocates that wellbeing starts with the adult in the room – our educators, our parents/guardians/family members, our carers, agencies and community.  This means ensuring that we take ownership of our own stories by practising self-care, accessing resources such as relaxation apps and reaching out for help when we need it most.
Self-care is individual to you.  It comes in different forms and simply constitutes doing 'more of what you need'.  Despite popular memes – to some people this can be simply making more time to shower, catching up on paperwork and eat the right things.  To others it might be exploring a now hobby, being in nature or taking some time away.
The key feature to promote wellbeing for all is to ensure that every person has their own toolbox of techniques that they have explored, chosen and tested.  This could be anything from breathing strategies, access to relaxations and meditations, opportunities to express feelings such as journalling through to aromatherapy scents or a special place to reground. 
Once the adult has established their own mental health strategies, they can then begin to model them for the children around them.  For educators (teachers, assistants and specialists), it is key that this toolbox for wellbeing is embedded into everything that they do and goes further than isolated 'Mental Health' weeks or tag-on yoga sessions.  These activities do have a positive impact, but the only way we are going to solve the mental health crisis that our children are suffering is to build new habits in order to change lives. 
---
Our Nurture Learning Educator training shares our unique and award-winning strategies to unlock the secrets of a setting where wellbeing and education walks hand in hand.  We are working hard in the background and look forward to being able to tell you all about upcoming support for parents/guardians, including training on using our specially designed vision boards and affirmation cards for children.